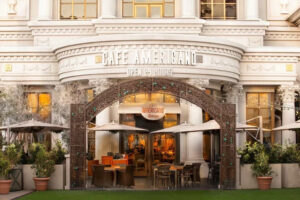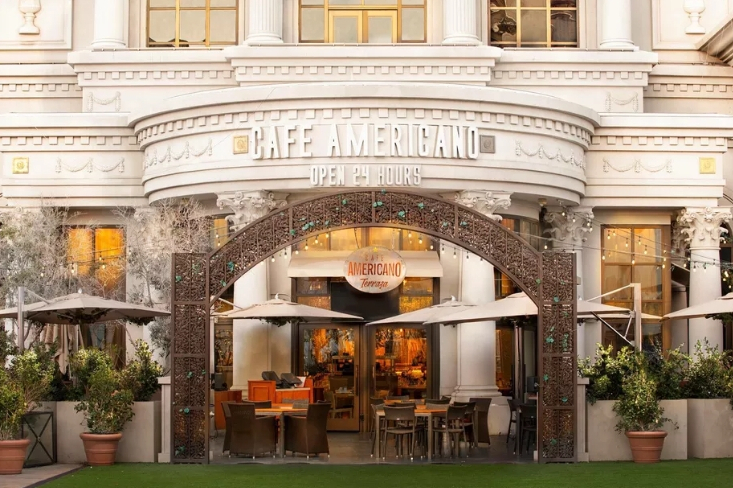 Café Americano, the 24-hour restaurant off the lobby at Caesars Palace, gets ready to open a new restaurant on its patio. Terraza by Café Americano debuts this summer after going through a renovation.
The al-fresco, climate-controlled patio features 22 tables and eight televisions, including 16- by 9-foot screen. A full bar features 12 seats. Diners can also book a reservation to sit on the patio.
Executive chef Matt Fresinski plans to serve dishes with Asian, Latin American, and Tex-Mex influences.
Parent company V&E Restaurant Group already has Café Americano and Mercato della Pescheria at the Grand Canal Shoppes in Las Vegas. In its Miami home base, V&E, which stands for Vida & Estilo (Spanish for life and style), also has Havana 1957, Oh Mexico, Tapas y Tintos, and, La Cerveceria de Barrio.
Full Article: https://vegas.eater.com/2019/4/25/18515241/terraza-by-cafe-americano-patio-restaurant-opens-summer-caesars-palace