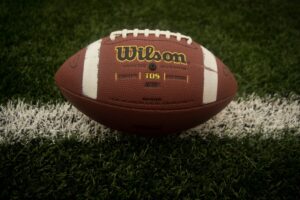 One of the only restaurants that is open 24 hours a day in Las Vegas is called Café Americano. At Café Americano, we invite you to come join us for Super Bowl Sunday, which is coming up quick! Because we're open all day, we will definitely be open through the big game, but come early for a delicious breakfast, or feel free to stay late for some delicious late-night dining as well!
As always, everything we serve at Café Americano is all fresh, all the time. In fact, that's our motto. We pride ourselves on offering delicious comfort food, American style, but there is a Latin twist on everything we serve as well. It's the best of both worlds!
Group Dining and Events at Café Americano
One of the best things about Café Americano is that we have lots of room for group events. After all, the Super Bowl is an occasion to get together with friends, family, and coworkers, so we invite you to grab a group of people and reserve a spot at Café Americano! It's super fun to enjoy the big game with those you love to spend time with.
If your group is like a large enough, you may want to reserve a private room for the Super Bowl. We have ample TV screens, lots of seating, and of course, you'll be able to handle eating and drinks anyway you like. Some groups prefer to order one thing for everyone while others start individual bills or just offer drinks. The choice is yours, and we cater to you!
Specials You Won't Want to Miss
Café Americano offers a number of awesome specials throughout the week. For example, while you're here for the Super Bowl, delight your taste buds with your very own, personally-crafted Bloody Mary. We offer make-your-own Bloody Marys so that you get just what you want out of this favorite drink.
If you are on the lookout for something a little bit lighter and fresher, try a mimosa! Right now, we are also offering our delicious Cuban sandwich and several other to-die-for specials you can try!
Join Us for Super Bowl Sunday!
Remember — we will definitely be open this Super Bowl Sunday and will have the game playing on all of our screens, so come on down to cheer on your favorite team! Café Americano offers relaxed and comfortable seating, the best food and drinks in town, an awesome staff, and, of course, the perfect atmosphere to enjoy this famed event (and kick the winter blues)!
We look forward to seeing you soon!