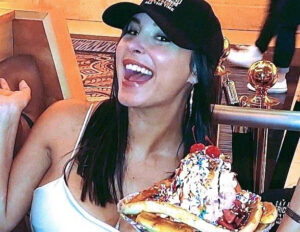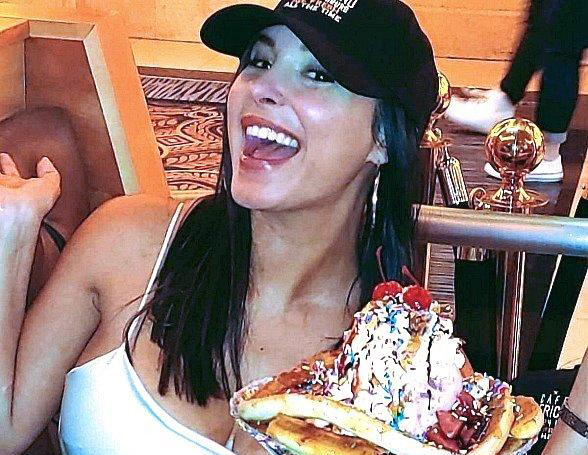 Cafe Americano at Caesars Palace welcomed Cuban born actress, model and singer songwriter Mayra Veronica for an evening out on Tuesday, March 27, in celebration of the success of her number one Billboard hit single "Mama Mia".
The model singer songwriter was joined by a friend, as they entered the restaurant at approximately 6:15 p.m. Tuesday evening. Veronica and her girlfriend were spotted savoring bites including a salmon poké bowl and garlic shrimp pasta. The ladies were spotted laughing and enjoying themselves as they chased down their bites with hand-crafted lychee martinis. The two enjoyed Cafe Americano's oversized "Secret Sundae" as their grand finale to their meal.
Veronica jetted off to Las Vegas on board Cirrus Aviation Service's Hawker 800XPi mid-size private jet in celebration of her hit single "Mama Mia" becoming one of the most danced to songs on the popular video game Just Dance 2019. The song was released on YouTube in 2013 and received over a million views, and it is now making its way back into the speakers of listeners worldwide.
Other notable achievements for Veronica include multiple features in FHM magazine including their annual calendar, her appearances on many Spanish language television shows, as well as being a spokesperson for the United Service Organization, where she performed for US troops overseas in Iraq.
© 2019, VegasNews.com. All rights reserved. All content copyrighted or used with permission. All rights reserved. This content may not be distributed, modified, reproduced in whole or in part without prior permission from VegasNews.com
Full Article: https://www.vegasnews.com/183849/cuban-singer-model-and-actress-mayra-veronica-celebrates-her-hit-single-mama-mia-at-cafe-americano-at-caesars-palace-las-vegas.html