For True Fans of Football, Games & Beer Buckets
October 2022, Cafe Americano Caesars Palace, Las Vegas.
Open 24 hours Cafe Americano restaurant is throwing Raiders Home Game Parties at the outdoor patio with Food & Beer promotions for the season. The offerings include $40 Buckets of 6 bottles during games and menu attractions consisting of ½ Dz Chicken Wings $12, Cheesy Bacon Burgers $8, Fish, Shrimp & Carne Asada Tacos/ each $6.

Spiced brined chicken wings / Classic Buffalo sauce, smoked blue cheese dressing, carrot & celery sticks.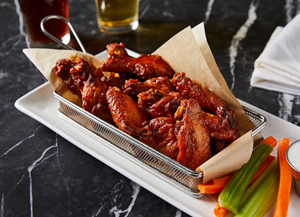 Cheesy Bacon Burger / Applewood Smoked Bacon, Swiss, Cheddar, American & Provolone Cheeses on a Butter Toasted Brioche Bun
Tacos /served on grilled corn tortillas with fresno chili salsa & charred lime.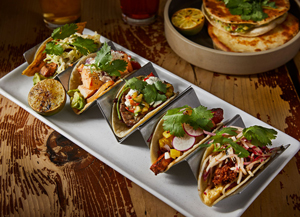 The al-fresco, climate-controlled patio features 22 tables, a 16- by 9-foot screen plus seven televisions & a full bar with 12 seats.
Home GAMES Schedule
Vs Broncos 10/2 @ 1:25 pm PST
Vs Texans 10/23 @ 1:05 pm PST
Vs Colts 11/23 @ 1:05pm PST
Vs Chargers 12/4 @ 1:25 pm PST
Vs Patriots 12/18 @ 5:20 pm PST

Vs 49ers 1/1 /23 @ 1:05 pm PST

Vs Chiefs 1/8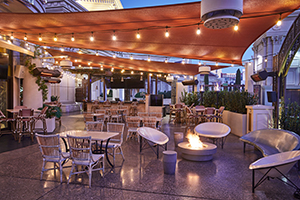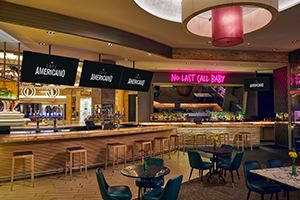 About Café Americano
Open 24 hours* a day, 365 days a year, Café Americano serves classic American fare with a Latin twist, including breakfast, lunch, dinner and a late night menu made fresh daily alongside hand-crafted cocktails. Cafe Americano's contemporary and relaxed atmosphere anchors the lobby of some of the best hotels in the country including Caesars Palace & Paris Las Vegas, Hotel Victor Miami Beach and the Uma House South Beach.
For guests in a hurry, Café Americano Xpresso Paris Las Vegas offers a grab and go selection.
About V&E Restaurant Group:
V&E Restaurant Group consists of a team of international industry professionals that successfully tie together traditional, lifestyle and nightlife concepts into one vision and turn it into a reality. This talented group of creators are behind some of the most recognized and entertaining restaurants located in Miami and Las Vegas. Since 1996, V&E has demonstrated proven success and expertise through its diverse portfolio. The group currently owns and operates over 20 locations. The most important element in V&E's lifestyle concept is their focus on a unique 360-degree ambiance, ranging from music to decor.
For more information, visit https://www.cafeamericano.com/
Follow us: Cafe Americano Las Vegas
Media Inquiries. press@verestaurants.com
Media contact. Elba Machado.