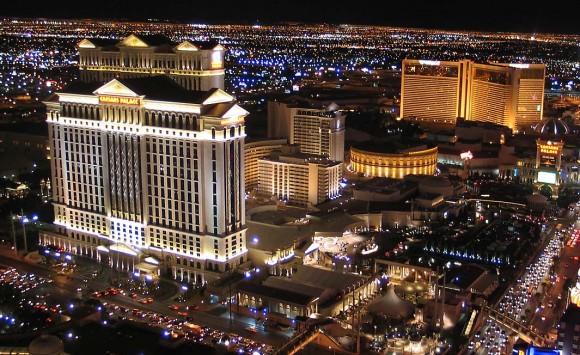 Café Americano All Fresh All The Time
(Miami, FL- August 6, 2015) V&E Restaurant Group is pleased to announce a west coast expansion by way of Café Americano debuting August 2015.  Located in the grand lobby of Caesar's Palace Las Vegas, V&E Restaurant Group is bringing their eye for detail and service to the previous Chef Michel Richard's "Central".  Known as the only 24-hour, 365-day full service restaurant and bar, Café Americano has established themselves in the Las Vegas restaurant scene as the only establishment to offer quality fare all 8,760 hours of the year.
The restaurant combines classic American flavors with a social atmosphere in a contemporary setting. All menus are new and all items are made with only the freshest ingredients and award winning mixologists expertly craft all cocktails.
Guests can enjoy American classics such as the All American Breakfast, Old School Burger, and Spaghetti and Giant Meatball paired with signature cocktails like the Death and Taxes or popular Mimosa and Bloody Mary at all hours of the day and night.  Café Americano has thought of every way to feed its hungry guest, offering pre-show dinner packages and an extensive late night menu.
V&E Restaurant Group is ready to leave their mark on "Sin City" and they are sure Café Americano will stand out from the rest.  Serving all fresh ingredients and quality service all the time, Café Americano in Caesar's Palace Las Vegas is sure to earn stars.
About Café Americano
Open 24 hours a day, 365 days of the year Café Americano serves classic American food all day and all night. Whether it be breakfast, lunch, dinner or something from the late night menu, savor food and drinks made all fresh, all the time. Located in the main lobby of Caesar's Palace Las Vegas, guests of Café Americano can enjoy a contemporary and relaxed atmosphere. Enjoy expertly crafted cocktails at the world famous bar and lounge where you may witness skillfully trained mixologists creating everything from barrel aged classics to traditional drinks like the hangover curing Mimosa and Bloody Mary. Step into the Café Americano dining room and savor an All American Breakfast made fresh at any hour of the day. Café Americano has a late night menu sure to cure whatever ails you. From burgers and hot dogs to spaghetti and meatballs you are sure to enjoy an all fresh meal 24 hours a day. Café Americano, come and eat all fresh all the time.
The restaurant is located on 3570 Las Vegas Boulevard South Las Vegas, Nevada, 89109 in the lobby of Cesar's Palace. For more information please call 702-650-5921 or visit cafeamericanovegas.com
About VE Restaurant Group
Vida & Estilo (Spanish for 'Life & Style') is the restaurant group behind some of the most well-known and finest restaurants on Española Way located in the heart of Miami, Las Vegas and Mexico.  V&E Restaurant group owns and operates over 25 brands from restaurants to nightclubs.
V&E is a corporation that stands by the meaning of their name and goes above and beyond to provide their guests an unforgettable luxury experience.  Incorporating and combining high-end cuisines, diverse selections of specialty cocktails, music from renowned DJ's in chic yet comfortable atmospheres is what sets V&E apart from other restaurant groups. V&E Restaurant Group consists of a team of international and experienced professionals with the drive, ambition and power to take a concept, build on it and successfully incorporate the café, epicurean, gastrobars and nightlife concepts into one.