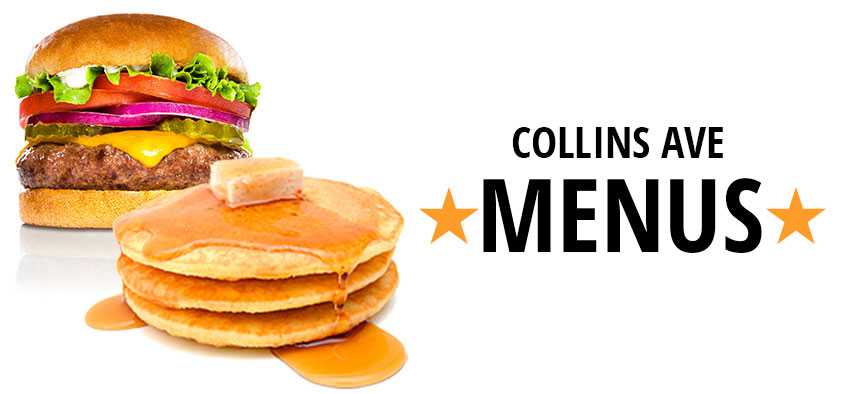 Cafe Americano Collins Ave Menu
Whether you are craving for an All day Bruch, a waffle, Cuban sandwich, some Surf & Turf, a classic burger or Quinoa bowl, Cafe Americano has you covered with your favorite comfort food and cocktail.
Featuring an extensive menu for guests to indulge in including Miami Beach-inspired seafood & other dishes such as the Tropical Ceviche made with golden corvina and shrimp, tossed with coconut milk, passion fruit, mango, red onion, red pepper, aji amarillo, cilantro, crispy corn, giant corn and sweet potato; Guacamole & Chips, made with fresh Hass avocados, cilantro, tomato, onion and plated with blue corn tortilla chips; and slow Smoked Baby Back Ribs served in a root beer BBQ sauce with french fries and corn on the cob, also offering an extensive New York style pizza menu where guests can create their own pies & All Day Breakfast.
Towering dishes filled with savory favorites include the Seafood Feast, stacked with tropical ceviche, seared Florida lobster tail, whole fried Florida snapper, grilled Madagascar shrimp, clarified butter and Cajun remoulade; and The Tower, which comes with spice brined chicken wings, smoked baby back ribs, NOLA BBQ shrimp, french fries and onion rings.