Las Vegas Restaurants for Group Dining & Private Events
If you are wanting to entertain a large group in Las Vegas, Cafe Americano at Caesar's Palace and Paris Hotel has what you are looking for. Serving classic American fare with a Latin Twist, we cater to any size group for a party, reception, sit-down catered dinner, or private dining.
Both locations offer excitement, ambiance, and class in the middle of all the action. Our delicious menu and attentive staff will make your function an event to remember.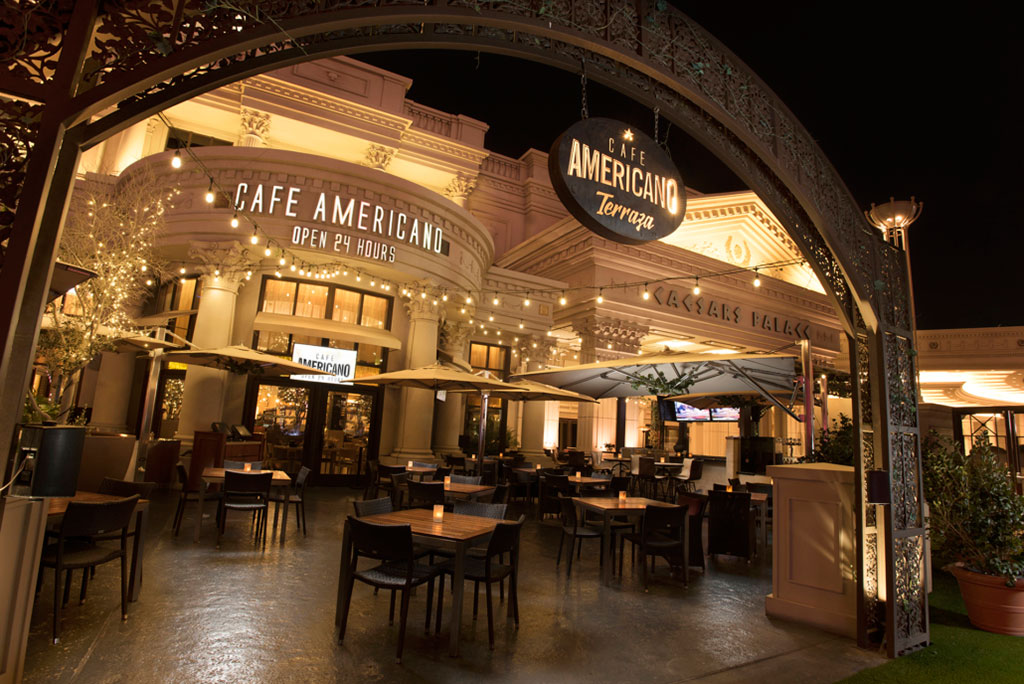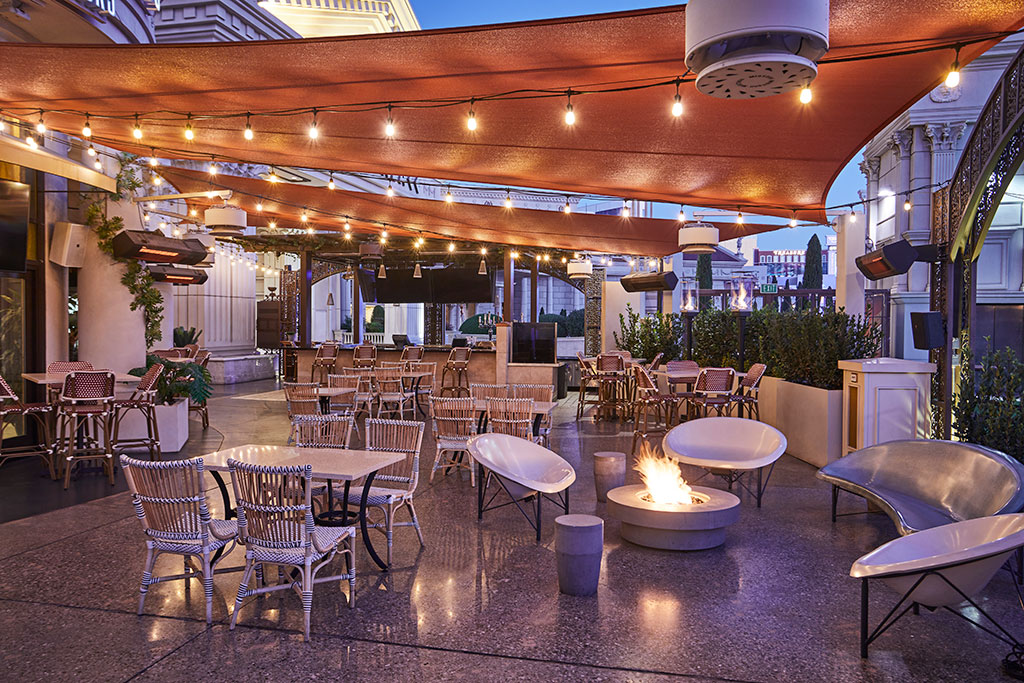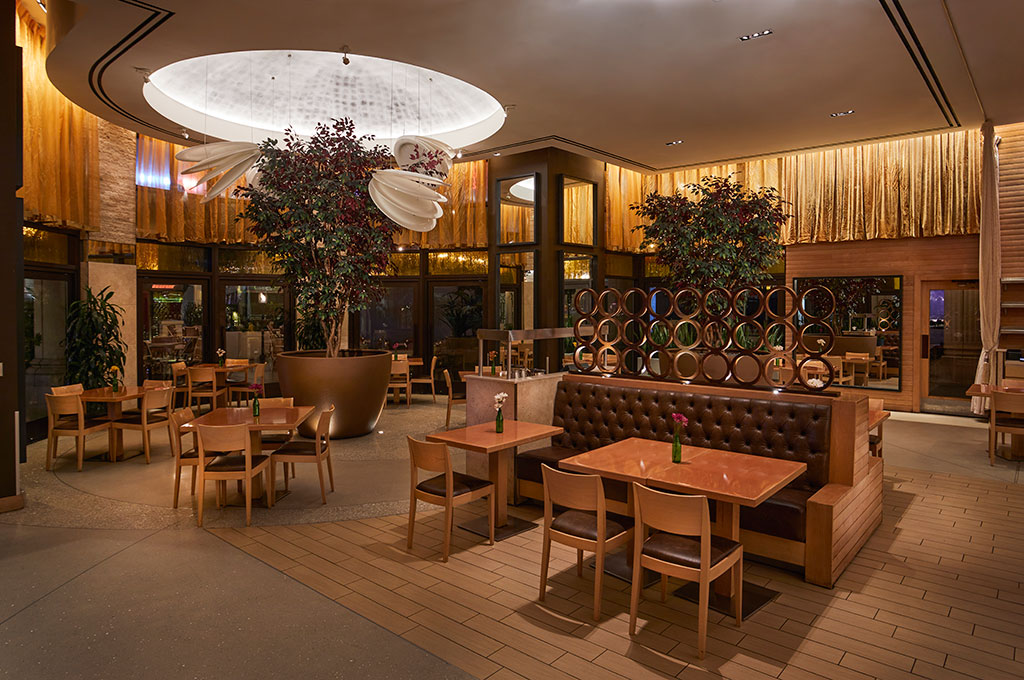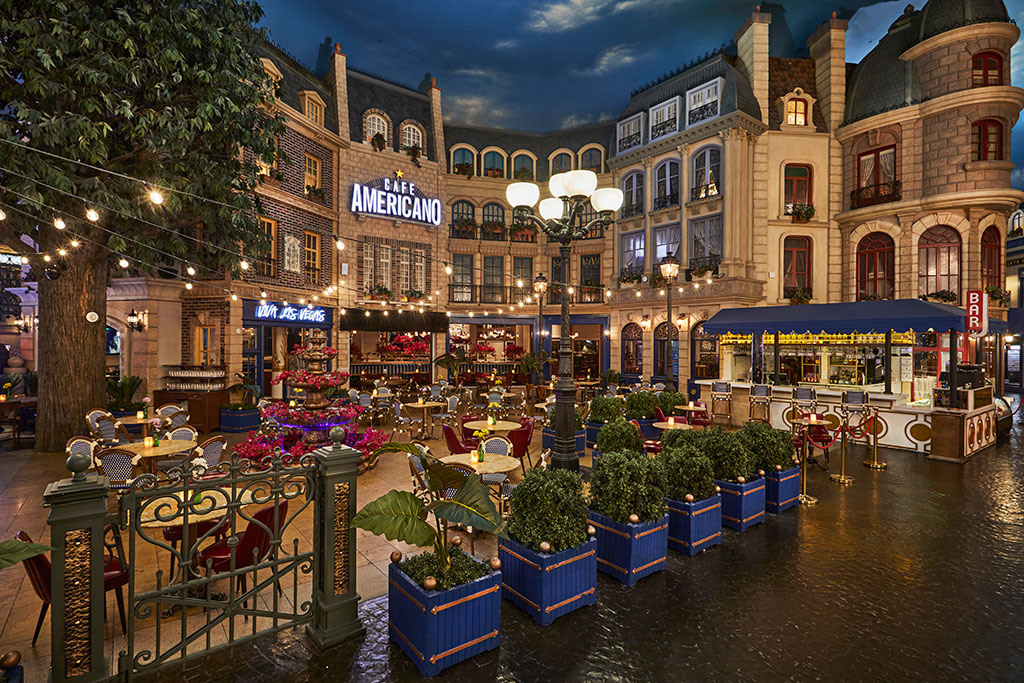 Things to Consider When Booking Your Event
In the early stages of planning an event, there are a few things you should consider.
How many guests are expected?
What time of day will the event occur?
What are your budget considerations?
What are your menu preferences?
Cafe Americano welcomes groups of all sizes to our restaurants, and we'd love to host your next group or private dining event. Perfect for welcome and rehearsal dinners, bachelor and bachelorette parties, wedding brunches, festive occasions, and corporate events, we are happy to serve breakfast, lunch, dinner, and late-night fare to your guests.
Caesar's Palace
Located just off the main lobby of Caesar's Palace, Cafe Americano offers Las Vegas group dining at its finest. Choose from our extensive menu and treat your guests to style, superior quality, and the best service around. For an urban experience, entertain your guests at the Terraza by Cafe Americano. Our alfresco, climate-controlled patio provides comfort and pleasure while expert mixologists create everything from barrel-aged classics to signature and traditional drinks.
Our three-course dinner menu includes a choice of appetizer for the first course, our Cowboy Ribeye with truffle fries and house-made steak sauce for the second course, and Beignets with powdered sugar and raspberry sauce for dessert. You can pair this with a few choices from our extensive selection of red, white, and rose wines for a dining experience your guests will rave about.
Paris Hotel
Your guests can immerse themselves in a Parisian experience with a Latin twist when you reserve Cafe Americano at Paris Hotel Las Vegas for your next event. Perfect for Las Vegas group dining or more intimate dining, our restaurant is ideal for entertaining at any time of day. Our extensive breakfast, lunch, and dinner menus include tasty fare that will please everyone on the guest list. For evening get-togethers, we offer a late-night menu that is sure to please.
Popular late-night nibbles include the Quesabirria Flautas, slow-braised brisket, and Oaxacan cheese rolled in crispy corn tortillas and served with beef consomme for dipping, and our Achiote Tempura Cauliflower, crispy tempura cauliflower tossed in tajin spice and Criolla salsa with jalapeno crema. Your guests will love our specialty cocktails like Prickly Pear Margarita, Maple Bourbon Smash, and the iconic Pink Gummy Bear made with Stoli Razz vodka, peach liqueur, and lemon juice.
Rely on Cafe Americano at Caesar's Palace and Paris Hotel for Your Large Event Dining Needs
For private and large event dining needs in Las Vegas, Cafe Americano provides a unique experience. With locations at Caesar's Palace and Paris Hotel, your guests can be treated like royalty while enjoying good food. Vegetarian and gluten-free options are available at both restaurants.
Contact us today at (702) 650-5921 for Caesar's Palace or (702) 946-700 for Paris Hotel to discuss your group event with our staff.